At the Low Down, we post blogs for you: Southern Arizona's Troop Leaders, Volunteers, Parents, and Caregivers.
Our goal is to provide you with support, resources, inspiration, and guides on Girl Scouting in our council.
​This blog aims to create a community for our passionate volunteers—one in which you can share your experiences,
learn helpful tips from GSSoAZ topic experts, and learn from each other during your time with us.


Interested in Contributing to the Low Down?
We are always looking for volunteers, parents and Girl Scouts to write for us! Read below for some general tips, and email us when you're ready!
​Here are some general guidelines to consider. When you are ready to write for us, we will send you more information!

Editorial Tone and Voice

We aim for a friendly, conversational tone in the pieces that we publish on the Low Down. In a nutshell, we're upbeat, positive, high-energy, punchy, and fun—just like the Girl Scouts we write about!

General Topic Suggestions

Feel free to think of your own, but here are a few ideas!

Tips for helping volunteers organize troop meetings

How to plan a Girl Scout event, award, or ceremony

A step-by-step of how your troop earned a specific Journey, Badge or Award

Helpful tips for working with troop parents on dues, communication, volunteering, etc.

Why you think every troop should travel, go to camp, earn an award, etc.

Tips for doing something related to your expertise, like STEM, arts, or more

Tips for leading a certain age, level or type of girl (i.e. Daisy, older girl, shy, loud, etc)

*Guidelines are adapted from GSNorCal

​
Powered by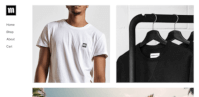 Create your own unique website with customizable templates.